Want to make an adorable rustic brown burlap angel ornament but don't want to buy all the supplies when you only want to make one? This kit is for anyone that wants to try my burlap angel Christmas craft but doesn't want to have all the leftover supplies cluttering up the house.
You can try your hand with one before deciding if you want to make enough to give out to all of your friends and family!
For this same kit in white burlap click on this white burlap ornament kit link.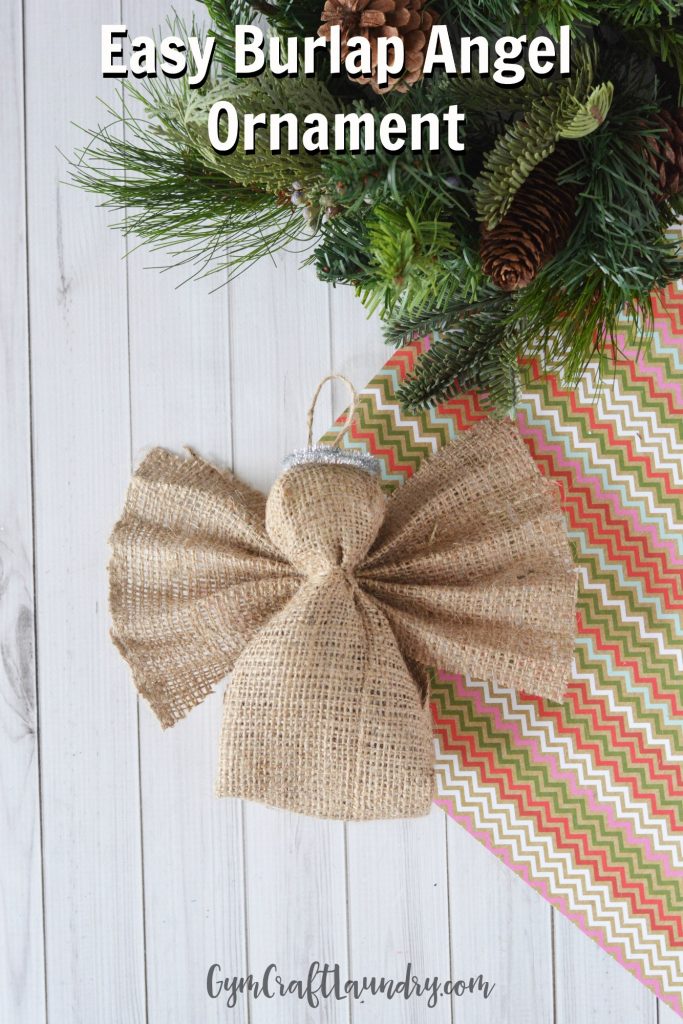 The package comes with the following:
1 piece of 6×10″ burlap ribbon for the body and head
1 piece of 6×6″ burlap ribbon for the wings
1 chenille stem halo in gold of silver
1 12″ length of jute twine
1 piece of twine to use to hang the angel ornament
1 recycled plastic bag made into a ball with masking tape (upcycling is great!)
What you need from home:
A few dots of fabric glue or hot glue to attach the halo and hanger to the angel.
See the full instructions on the blog at Gym Craft Laundry https://gymcraftlaundry.com/easy-burlap-angel-ornament